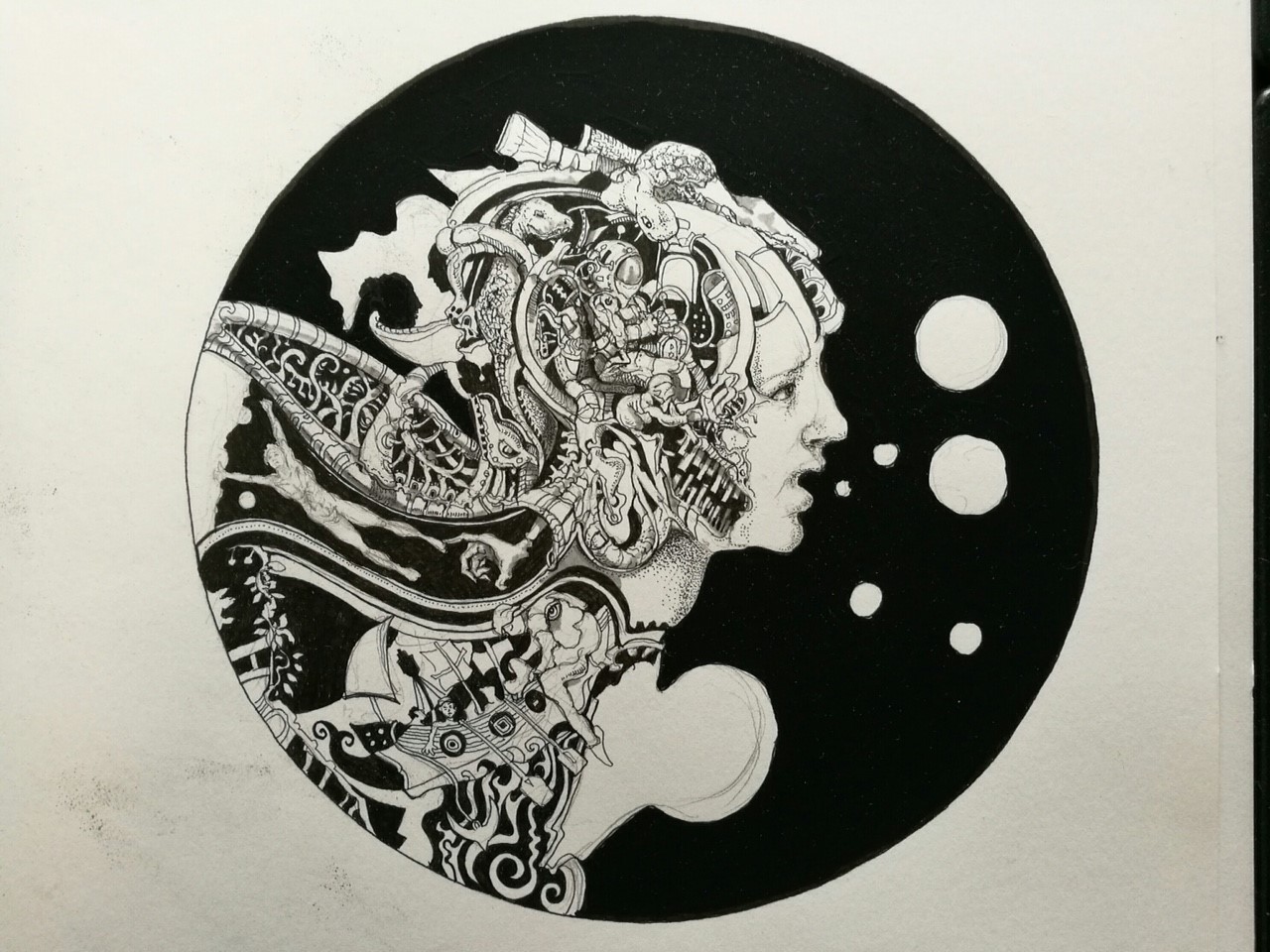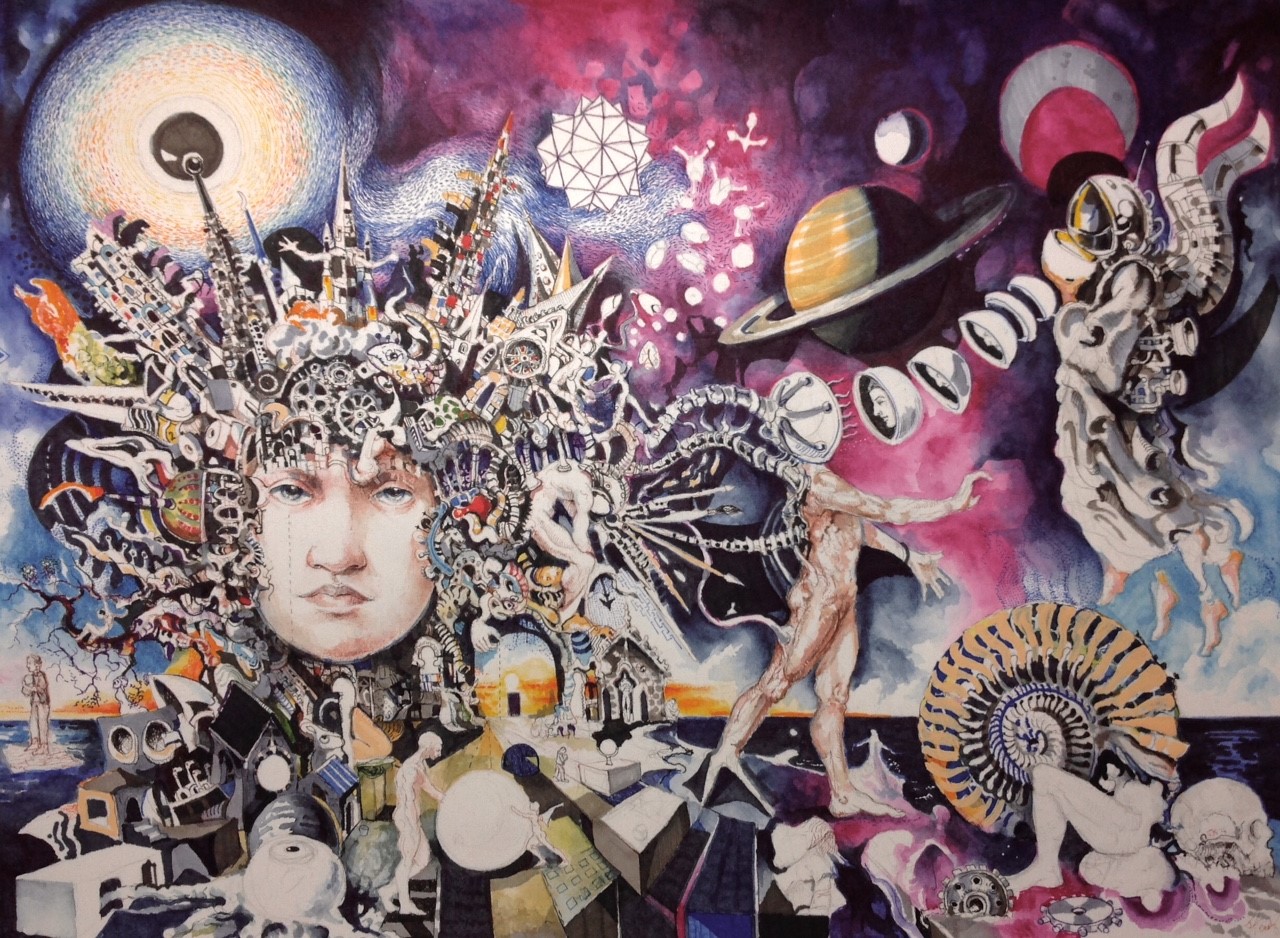 Our mind is capable of containing endless ideas and experiences throughout our lives. We go on countless journeys within our minds such as when we travel to different countries, read books, reflect alone and when we listen to music. There is a unique world being created in everyone's heads.
My drawings and paintings are my visual documentation of a world in my mind. It is my way of bringing out and containing my thoughts and imagination from the micro to the macro out of my imagination and onto the sketch paper or canvas in front of me. Through this act a self portrait can be defined by what is within.
An important aim of my intricate artworks is to celebrate our minds, to show that all of us have an incredible imagination and intelligence that desires to break free and be seen.
I also teach art at levers each week running workshops that gives an opportunity for artists and beginners to learn about painting and drawing techniques from the academic to the unorthodox.